Isaac & Thorald Koren – Awaken Inner Healing With the Power of Your Voice 2023
Activate and unleash your energetic voice through empowering and joyful vocal toning and singing experiences that liberate the healing power of your whole-body instrument…
… to express unfelt emotions, heal trauma, and liberate your unique and full expression into the world for a life of ease, vitality, and joy.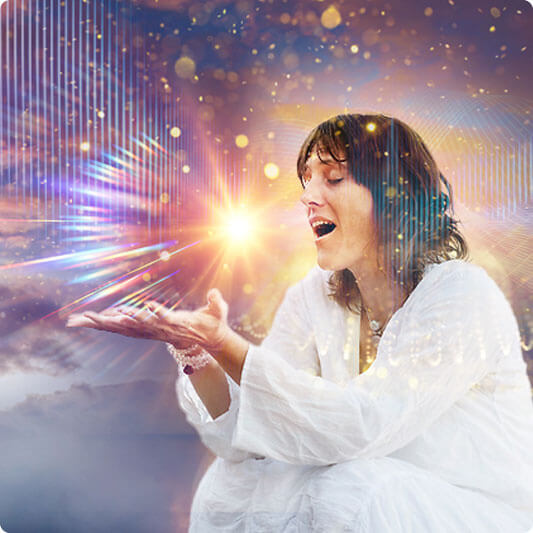 What does healing mean to you?
For the much-loved co-creators of Your Big Voice, Isaac and Thorald Koren (the Brothers Koren), emotional healing is a sense of wholeness and integration — in which you give all of your feelings the permission to exist…
… and allow yourself to simply be with them in a state of perfect harmony.
As transformational voice leaders, they believe that healing is a biological, mental, and emotional journey of aligning your body through your voice — and trusting yourself to feel your full range of emotions.
In Thorald and Isaac's experience, many people tend to feel a tightness in their voice, which is often a sign that bottle-necked emotions, limiting beliefs you hold about yourself, or the residue of trauma want to come out.
Restricting vocal expression can cause tension — or dissonance — and manifest as physical tenseness, a sense of stuckness, or energetic, mental, emotional, or metaphysical dis-ease.
Although it's generally uncomfortable, the Brothers believe that dissonance is a necessary and important phase along the healing journey because it enables you to notice tension and identify where it's being held and how it's inhibiting your most luminous self.
With their help, you can move past the challenges that hold back your fully expressive self — the issues that you keep buried and hidden inside you — through the intentional use of your voice…
… and experience what it feels like to sing or sound out with your whole self, all of you — your whole body instrument — to gain an exquisite sense of ease, aliveness, and joy.
Different from a portal into better singing, this work is truly about LIVING more freely as all of who you are. With a more liberated voice, you have access to the full range of YOU.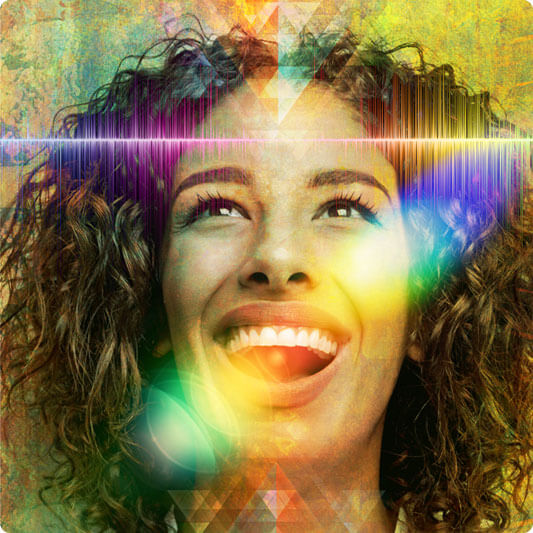 The brothers are deeply compassionate and wildly, radically inclusive, as well as extremely fun to be with. Through a beautiful, loving, and perfectly metered process of building safety and courage, Thorald and Isaac will help you cultivate a loving relationship of gratitude for your voice…
… and find the freedom and confidence to share the true core of your being — through song (or even speaking).
They'll show you how finding and learning to use your voice — whether through vocal toning, singing, or song — can be one of the most powerful self-healing skills you can acquire.
Join them in a transformational and profoundly uplifting 7-module journey to get in tune with both the harmony and dissonance that exist within you…
… and use your voice to honor and digest your emotions, and allow yourself to reawaken your resonant health and wellbeing.
During this unique and highly experiential 7-module course, you'll:
Discover your sonic body, get in tune with the healing power of your voice, and liberate and align your whole-body instrument
Participate in powerful and unique techniques you can use time and again, as well as fun and embodied singing practices to strengthen and loosen your sonic body and gain mind, body, and spirit equilibrium
Discover the benefits of vocal toning, singing, and song through any dissonance and discomfort in your body, mind, and soul
Explore the 24 tones of your sonic anatomy to experience and express a range of emotions with sound
Gain a deeper understanding of where emotions reside in your body and what they sound and feel like, so you can find alignment and tone for emotional release
Learn how to use your voice to integrate, metabolize, digest, and heal trauma and unexpressed feelings
Recognize how you can use music to express and balance your feelings, body, and biofield, using somatic and subconscious sound therapy
Experience what it's like to use your voice in collaboration and harmony with others
Stretch the boundaries of your expression — liberating your sonic instrument — and become your own healing practitioner
Access and experience your voice in a whole new way — using intention, attention, harmony, and melody to awaken your vitality and aliveness
Reclaim your joy for sounding and singing out what it feels like to be you and alive, as you form a rich and satisfying new relationship to your voice
Explore and use your voice from a more whole and embodied perspective, using toning, placement, and what the brothers call sonic intention
And much more…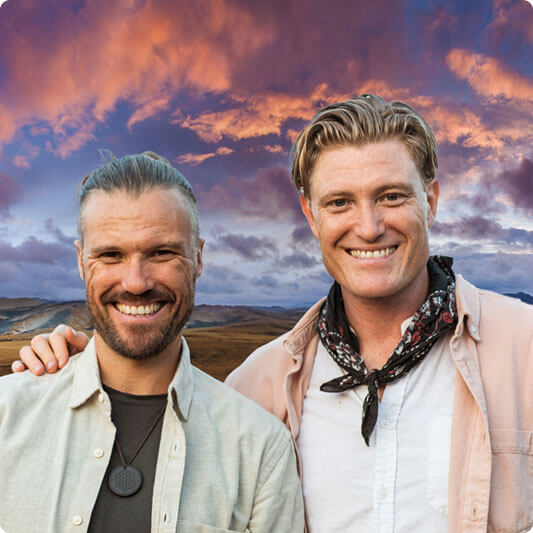 Isaac and Thorald, accomplished musical professionals who've played with some of the world's most celebrated musicians, emanate a profound generosity of spirit.
They've used singing as a way to work through their own significant life challenges. And, as two of the most attentive, empathic teachers you'll encounter, they're bound to inspire in you an instant rapport and ease in their presence.
And, it's important to stress that this program is not designed to help people sing better. Instead, it's meant for anyone who longs to let their heart come forward through their one-of-a-kind, true voice.
As this course unfolds, you'll have many opportunities to sound out what it truly feels like to be you, and only you. Through the brothers' practical and powerfully activating exercises, they'll guide you to attune to your innermost frequency, your brainwave equilibrium, your breath and heart rhythm…
… and let it all ring out — the harmony and the dissonance — as you hold the intention of healing.
They'll gently lead you through the sacred practice of warming in, to reconnect with whatever's happening inside you, in the moment, and safely give it a voice.
You'll learn how to scan your body for dissonance, syncopate your biorhythms, and elongate your breath — all using your voice.
The brothers will incorporate brand-new work, including the 24 tones of your sonic anatomy, and play with musical modes, archetypes, and (just a little) improvisation.
Always with their palpable kindness and heart, they'll walk (and sing!) you down the compassionate path of receiving yourself and liberating your expression (no matter how messy you may think it is)… and provide you with tools, techniques, and singing practices you'll need to flow through this process.
You'll also have the great opportunity to work with another of our beloved Shift Network faculty — the celebrated creator of Biofield Tuning, Eileen McKusick.
And (without giving too much away!), the course will culminate in the vast joy of experiencing your voice in creativity and harmony with others.
By the end of the program, you'll be your own sonic healer, knowing how to use music to reinvigorate your health, vitality, and overall wellbeing — through the musical expression of your unbridled voice.
What You'll Discover in These 7 Modules
In this 7-part transformational intensive, Isaac and Thorald will guide you through the fundamental insights and practices you need to find and use the healing power of your voice to release your full expression into the world, and heal physically, emotionally, and spiritually.
This course will feature step-by-step teachings and experiential practices with Isaac and Thorald. Each session will build harmoniously upon the previous ones, so you'll develop a complete holistic understanding of the practices, tools, and principles you'll need to use the healing power of your whole-body instrument — your voice — to heal physically, emotionally, and spiritually.
Module 1: Move Past Your Inhibitions & Sing Out With Your Whole Self to Heal Trauma & Experience a Great Sense of Ease, Vitality & Joy
The Brothers Koren believe it's our ancient birthright to use our voices as sonic healing instruments.
So in this opening module, you'll begin to explore how you can use your voice to heal yourself and others.
Isaac and Thorald will gently guide you to start moving past your inhibitions and start singing with your whole self. When you do, a great sense of ease, vitality, and joy is possible.
They'll provide an overview about why singing is a powerful method for sound healing.
In this session, you'll:
Discover new pathways to the greatest voice of your life through the sacred practice of "warming-in"
Learn how to use your voice to heal trauma
Identify the "small voices" that have been plaguing and inhibiting you and stealing the stage of your life
Begin to take back the space of your true voice
Module 2: Practice Vocal Toning in a Safe Container for Improved Mental & Emotional Health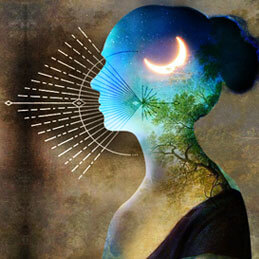 Even if you're an experienced singer, singing to others, let alone yourself, can trigger your survival system.
One out of four people is afraid to be heard. In this session, the brothers will start to cultivate a safe space for voice exploration, and you'll begin to experience its benefits.
Isaac and Thorald will guide you in practical techniques for relaxation, creativity, mental health, and emotional wellbeing.
In this class, you'll discover:
The brothers' method of "Daring to Suck" to release your inhibitions and play with your voice with childlike curiosity
How to set a safe container for your own voice
Ways to listen and breathe for your improved health and overall wellbeing
A new, deep, loving relationship with your own voice and expression
Module 3: Align Your Whole-Body Instrument to Feel Free, Open & Fully Expressed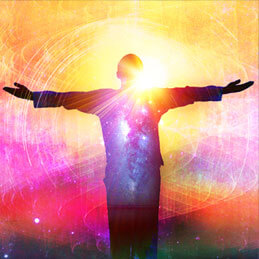 Sounding out what it feels like to be you and alive, right now, is your birthright.
In your mother's womb, a unique-to-you amalgamation of universal elements was brought together to create your whole being as an instrument of expression.
And it's your opportunity to bring it out into the world.
In this session, the brothers will help you align with this opportunity real-time, as you continue the journey of grounding and embodying your voice.
You'll also learn daily practices to help you feel free, open, and fully expressed.
In this session, you'll:
Have the experience of vocalizing unfelt feelings — for integration, release, and to build greater emotional resilience
Discover and sound out from the 4 chambers of your whole-body voice
Learn how to ground, firm up, and electrify your instrument
Start to feel embodied, connected, and trusting of your voice
Begin to embrace, accept, and love your own voice
Module 4: Amplify Your Voice as a Sonic Healing Tool to Move Stuck Energy & Feel More Energized, Empowered & Embodied
The brothers have invited a special guest to join them in this module, Eileen McKusick — a pioneering researcher, writer, inventor, practitioner, educator, and speaker in the fields of therapeutic sound, the human biofield, and electric health.
Together, the three will take you on a deep dive into their new collaborative work around voice and electric health.
Using the power of voice, breath, sounding, and interactive exploration of their new discoveries about the innate musicality of the human instrument, you'll explore the sonic codes of what they call "sonic anatomy," and somatic awareness of the emotional spectrum.
For the first time, they'll introduce new discoveries about musical modes, archetypes, and improvisation.
You'll learn how to move stuck energy or emotions with your voice, as they offer simple practices to feel more energized, empowered, and embodied.
Get ready to discover your electric body, get in tune with the power of your voice, and liberate your human instrument in this unique experience of resonant embodiment.
In this session, you'll:
Cultivate your sound-healing abilities using only the healing power of your voice
Awaken and play with the sonic anatomy 12-tone series
Tone through the resonant zones for mental and emotional health, vibrancy, and joy
Learn how to scan your body for tension and dissonance with your own voice — connecting to your own innate healing power
Electrify your breathing for power, equanimity, and connection
Safely express emotions like only the voice can
Module 5: Use Song as a Medicinal Container to Heal Grief, Loss & Dis-Ease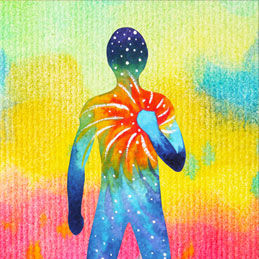 In this module, Thorad and Issac will dive deeper into sound healing with the voice and share some of their core sonic healing techniques.
You'll experience basic tools for vocal body scanning, working with dissonance, and using vocal toning to amplify your health and harmony.
The brothers will guide you to:
Discover your own healing songs and align to your authentic frequency
Channel your unique melody
Work with music as medicine for healing grief, loss, and dis-ease
Sound with the dissonance and sing yourself into harmony
Understand how transforming emotions through song can lead to health and satisfaction
Module 6: Release Stage Fright & Claim the Freedom of Your Expression to Support Mental Health & Whole-Body Healing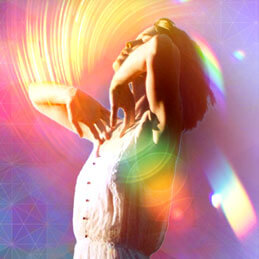 So many people have felt inhibited and too shy to share their true voices with others, let alone themselves.
In this class, you'll claim a new sense of freedom and sovereignty in your voice, as you experience the health benefits of singing songs you truly love.
You'll learn how to use music to express yourself beyond words, supporting mental health and whole-body vitality.
In this module, you'll have an opportunity to:
Find courage and connection to your BIG voice, moving beyond the biology of flight, fright, and freeze
Explore the gift of sharing and celebration
Take up space, and reclaim and taste the freedom of your unchained voice through song
Know what it feels like to be heard — and be okay with that
Module 7: Heal the World With Your Voice Through Collaboration, Communion & Coherence in the Company of Supportive Community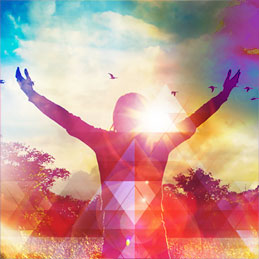 In this closing module, you'll experience the benefits of collaboration and communion through the voice and collective songwriting.
You'll learn techniques for creating harmony and coherence, and lean into the brothers' brilliant work on the creative process — designed for heightened states of joy and belonging.
In this module, you'll:
Learn how to harmonize with others for connection, coherence, and belonging in a supportive community
Gather experiences using the law of harmony for mental and emotional health and inner peace
Participate in what the brothers call Healing the World with the transformative power of song
---
Sale page: https://theshiftnetwork.com/course/30BrothersKoren03_23
Archive: https://archive.ph/wip/h9Lvx

Delivery Method
– After your purchase, you'll see a View your orders link which goes to the Downloads page. Here, you can download all the files associated with your order.
– Downloads are available once your payment is confirmed, we'll also send you a download notification email separate from any transaction notification emails you receive from Forimc.site.
– Since it is a digital copy, our suggestion is to download and save it to your hard drive. In case the link is broken for any reason, please contact us and we will resend the new download link.
– If you cannot find the download link, please don't worry about that. We will update and notify you as soon as possible at 8:00 AM – 8:00 PM (UTC+8).
Thank You For Shopping With Us!